​Free Georgia Fossils
For​
Georgia's Science Teachers
The idea is simple;
Free, properly identified fossils to GA's Science Teachers.

Budgets are tight.
There's no money for fossils.
Questions?
​Email; GeorgiasFossils@aol.com
First Round;
​Exogyra ponderosa
On 13/Aug/2016 Hank Josey & I collected 40+ Exogyra ponderosa oyster fossils from a creek bed in Stewart County, Georgia; about 17 miles from Columbus.
​​Long extinct, 78 million year old oyster fossils which had lived in a tropical marine environment, salt water, 153 miles from the nearest modern coastline.

They were collected specifically for classroom use.

I posted pics of our haul on the Facebook page of the Georgia's Science Teachers Association and offered them free, upon request, to any member.

Within hours I had requests for samples.
Within a week the fossils were gone.

Free to science teachers doesn't mean free to me.
I keep this web-site free access to all.
Help me keep it up & put fossils in classrooms!

Putting 40+ fossils into ran $175.00.

These ancient oysters are abundant, but they're slowly being destroyed by the creek.
They creek is low enough for collecting only during certain times of the year.

Your support
at the GoFundMe badge below
​will put help me collect more fossils for more classrooms!!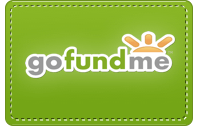 This isn't just about paleontology; but Earth Science. As tools in the classroom they can be used to discuss;
Climate change
Sea level change
Geologic time
Evolution
The processes of deposition & sedimentation
How the health of a past environment can be read in the fossil record
Here is the explanation sheet which accompanies every shipment.
Exogyra ponderosa
An extinct marine bivalve mollusk
Of the family, gryphaeidae.
Stewart County, Georgia
Blufftown Formation
A fine, sandy, compacted mica-rich sediment.
Often as hard as concrete.
The mica gives the sandy matrix its color.
It possess a horn shaped upper shell
and a flat or concave lower shell.
Late Cretaceous Period oyster
Roughly 78 million years old.
These lived while dinosaurs roamed Georgia.
Usually found in dense beds with ample individuals, often articulated.
Exogyra ponderosa
lived while while the Earth was much warmer and sea levels were high. Beaches stood on or north of the modern Fall Line. The Chattahoochee River drained into the tropical sea bringing rich nutrients.
Large turtles, huge crocodiles, many varieties of sawfish, sharks and even goblin sharks knew these waters. There were giant coelacanths, mosasaurs and plesiosaurs. Pterosaurs flew overhead; duckbilled dinosaurs (hadrosaurs) and
Appalachiosaurus
, a tyrannosaurid, roamed the coastlines while these oysters lived quietly in the tropical waters just off the beach.
Specimens included
Complete, articulated individuals
Separate upper shells shaped like a horn
Separate lower shells flat to concave
Specimens bored by sponges
Heavily water worn/smoothed/polished shells long in a modern creekbed.
Sections which may also be of interest on GeorgiasFossils.com
SW GA RESA 2016 Presentation
Public Fossil Locations (Houston County)
6: Cretaceous Georgia
8: The Georgia Turtle
10: A Whale For Georgia
13E: Oaky Woods Report​
---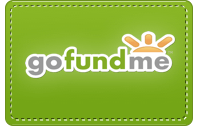 Questions?
​Email; GeorgiasFossils@aol.com