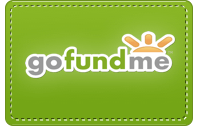 Cretaceous Stratigraphy
of West Georgia
---
Blufftown Formation
Observations from 1980 Field Trip (1)
Parts of the Blufftown Formation are early Campanian stage in age (say 81 to 82 mya) but the age of the lowermost Blufftown remains in doubt (as of 1980). Mollusks are abundant throughout the formation. Assemblages range from concretionary sandbeds to unconsolidated sands packed with Exorgyra ponderosa.

Of prime importance from a biostratigraphic standpoint is the joint occurrence of the ammonite Delawarella delawarensis and Scaphites hippocrepis in the middle and upper parts of the formation. Research from 1969 (Cobban) assigns Scaphites hippocrepis as an early, but not earliest Campanian fossil.

The Campanian stage of the Cretaceous Period extends from 70.6 to 83.5 million years ago. The 1980 report notes that nanofossils found in Stop 3 of the field trip cast doubt on the Campanian Stage assignment. To the level of research in 1980 the macrofossils represent Campanian stage, but the nanofossils, foraminifera, suggest Santonian stage (83.5 to 85.8 mya). This was a subject of active investigation in 1980 by W. A. Bryant but the author of this website has not seen the results.
Stop 3 (BluffTown)
At Stop 3 of this field trip molluscan fossils occur throughout the lower 20 meters (66 feet). Abundant Exorgyra ponderosa in silty indurated (hardened) beds as observed in unit 3 is very common in the lower half of the Blufftown. In general diversity of infaunal (living beneath the floor of a sea or lake) species increases upward from unit 1 to unit 4, together with other factors this suggests a deepening trend of marine conditions from middle to lower shoreline to a shallow shelf environment.

Stop 4 (Blufftown)
Units 1 & 2 contain abundant and diverse mollusk assemblages. Unit 1 consists of silty clays and dominantly contains infaunal (living beneath the sea or lake bed) species with 40% of the individuals representing deposit feeders. Unit 2 represents a sandier environment where the dominant assemblage is suspension feeders. Abundant broken shell material and an increase in grain size suggest increased energy, stronger currents.